Here it is.
The first day of March!
(and birthday month!)
And as promised....
Another giveaway!
This month's giveaway is something very special.
Something that I would love to have myself.
But since it is my favorite month,
I decided it was best to give this to you.
Cause this month's giveaway....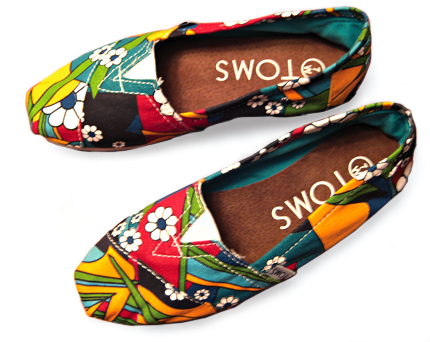 If you know nothing about TOMS,
it's time you get better acquainted.
Not only are they adorable,
and come in so many comfy styles,
for women and men,
They are amazing for a bigger reason.
Cause when you buy them...
And I think that's pretty great.
You get awesome shoes.
And a child without shoes,
gets their first pair.
Watch more here.
Let's do some good for birthday month.
1. Follow my blog (click the link to the left)
2. Leave me a comment (on this post or it won't count!)
3. Share this giveaway and tell me how you shared it
The giveway goes till the very last day of March (the 31st).
And you can enter as many times as you like.
The lucky winner will be announced April 1st.
And will have up to $50 to spend on their own pair of TOMS.
Also, the winner from February is.........
*Send me an email with your details (address) so I can send you your prize!